Wrongful amputation of limbs and medical malpractice happen more often than most of us realize. Studies by the Amputee Coalition find that many psychological factors come with having an amputation.  Grief, fear, depression, loss of confidence and even peak stress levels are all normal reactions.  But what happens when you prepare and go in for an amputation and the wrong limb is removed?  This occurs more often than people realize.  According to a 2010 CNN article, over a period of 6.5 years, over 107 patients in one US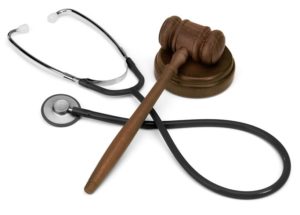 hospital received operations on the wrong amputations involving amputating the wrong body part.  If you or someone you love has suffered a wrongful amputation, keep reading to learn more about your legal options and how we can help you.
Oklahoma Malpractice in Wrongful Amputation:
Oklahoma has a malpractice claim statute of limitations.  You have two years to bring legal action after the injury occurs.  Once you bring your claim, you must show certain elements.  These include (1) a duty of the medical team to protect you from injury; (2) a failure to adequately provide that duty; and (3) your injuries were a result of the medical team's failure to provide the duty to protect you from harm.
While not immediately presumed, a medical provider and expert—such as a surgeon—reasonably has a duty to diligently operate and pay attention to the part of the body requiring operation.  Further, amputation of the wrong limb is directly caused by the negligence of the medical team to provide proper care.  Amputation has effects that reach from the current loss of a functioning limb to psychological trauma and future disabilities.
Oklahoma Wrongful Amputation Attorneys on Your Side:
Medical providers and specialists receive large salaries to ensure that you have the proper treatment for your ailments.  To overlook those very important details and significantly decrease your quality of life by amputating the wrong limb is unacceptable.  Let us help you recover for your losses, and thus, have a more comfortable way to cope.  We believe that anyone facing a wrongful amputation deserves their day in court.  Our first consultation is no charge to you.  Call 918.379.4096 or read or Midtown Tulsa personal injury attorneys blog for more information.