Workers Compensation is intended to help those people that have been injured at work. Suffering an injury at work is a fairly common occurrence in Oklahoma. Most employers are required to have workers' comp insurance. If you're injured at work Workers comp insurance covers the costs of medical care. It also
pays you disability while you get treatment for your work injury. Midtown Tulsa Personal Injury Attorneys have helped their clients receive the Oklahoma Workers Compensation they deserve. Some people may be able to resolve workers compensation claims on their own, however, an attorney specializing in workers' compensation law will ensure that injured workers are not being taken advantage. Also our work injury attorneys help you maximize payments due to you.
The Basics of Workers Compensation in Oklahoma:
Oklahoma Workers Compensation is a no-fault system where you do not need to prove that your employer is responsible for your injury. If you are hurt at work or become ill because of something you are exposed to at work, you can receive compensation without linking your injury to another's conduct. The reason for this method of compensating workers is to help Oklahoma have a strong workforce. If people are out of work due to injuries and they do not have the financial means to pay for treatment, this is bad for the welfare of our state. The sooner workers can receive medical treatment and get back to work, the better it is for Oklahoma employers and employees.
Common Injuries Suffered While on the Job:
The Midtown Tulsa Personal Injury Attorneys Law Office have helped workers who have experienced the following injuries and illnesses: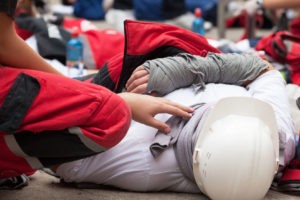 • Back injuries;
• Head trauma;
• Broken bones;
• Burns from contact with fire or chemicals;
• Illnesses and diseases caused from exposure to toxic substances;
• Slip and fall incidents;
• Injuries caused by dangerous machinery (such as amputations and other internal injuries caused by contact with sharp objects); and
• Injuries caused by repetitive motions (such as carpal tunnel syndrome from typing and other constant use of the hands)
These are certainly not the only ways in which someone receives injuries while in the workplace. Any injury that requires medical treatment, no matter how minor or severe, may be grounds for a valid workers' compensation claim.
Read Related Workers Compensation /Shoulder Injuries at work
Why You Should Consult With a Work Injury Attorney:
Many people are unaware of their employer's obligations they sustain injuries at work. When injured workers are unaware of their rights and obligations, it opens the door for an employer to capitalize on the situation. As an injured worker, you are compensable. This is used to cover the cost of a medical evaluation and continuing care, lost wages as well as job placement once you are ready to return to work.
The Midtown Tulsa Injury Attorneys will ensure that your employer is following Oklahoma law and providing you with the compensation and benefits required. We assure you that you are under protection from opportunists with the help of our attorneys. Our attorneys walk you through the Oklahoma workers compensation process. We ensure you have an understanding of your entitled compensation and your employer's responsiblities.
Contact Midtown Tulsa Injury Attorneys Law Office For Your Free Consultation:
A workplace injury can leave you feeling helpless. Being out of work causes you and your family hardship. If you or a loved one suffered injury in the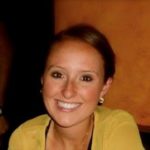 workplace, you may be eligible to receive Oklahoma Workers Compensation through your employer's workers' compensation insurance coverage. Our attorneys have helped their clients receive the Oklahoma Workers Compensation they deserve by filing a workers' compensation claim. Allow our skilled and dedicated attorneys to help you overcome the challenges you face because of your workplace injury. To speak with one of our attorneys, call us today at (918) 379-4096 to schedule a free consultation.