Involvement in a trucking accident can have devastating consequences. These include serious injury or death, and substantial economic hardship.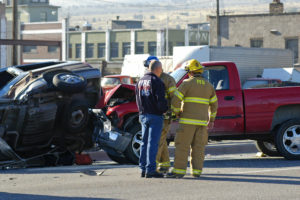 Trucking accidents can be the most dangerous of any vehicle accident.  Any semi-truck outmatches a car or motorcycle. Furthermore, the sheer weight and size of semi-trucks leaves other motorists at serious risk of severe injury or death. If you or a loved one is suffering as the result of a trucking accident we can help. Our attorneys have the experience  you need to assure maximum compensation for you. Our Tulsa Truck accident attorneys dedicate a significant portion of their practice to truck accidents. Helping our clients overcome the suffering that's a result of your trucking accident.
Our Tulsa Truck Accident Attorneys Know What To Expect:
Trucking accidents can be difficult to investigate because there are so many variables involved. If you're involved in a trucking accident, you will be facing not only the truck driver, but the company that owns the truck, and their insurance company. The Midtown Tulsa Personal Injury Attorneys Law Office knows how to thoroughly investigate a trucking accident and identify key evidence showing the truck driver's negligence in relation to your injury.
The Midtown Tulsa Injury Attorneys know what you're up against. Trucking accidents occur for a variety of reasons.  Our attorneys look at every possible scenario to determine how the trucking accident caused your injuries. Our Injury Attorneys in Tulsa use every resource possible to answer the key questions about your injuries, and determine if those injuries link to a truck driver's negligent driving.
Why Do Trucking Accidents Occur:
Trucking accidents occur for many of the same reasons that any ordinary car or motorcycle accident may occur. Reasons include, but certainly are not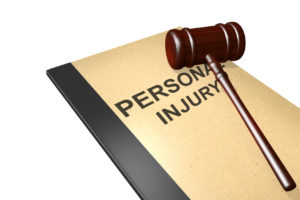 limited to, the following:
Inattentive driving (such as talking on the phone or texting);
Sleep deprivation, a major problem in the trucking industry;
Being under the influence of alcohol or drugs;
Driving a truck that is not in working condition (i.e., worn out tires, brakes, or other defective equipment);
Driving in poor weather conditions that make it much easier for truck drivers to lose control; and
Speeding or violating other traffic laws
With so much at stake, and so many questions, you need a truly skilled team of legal professionals acting for you. Our injury attorneys investigate the cause of a trucking accident, and then evaluate your injuries to determine what compensation you are be entitled to. You should keep in mind that trucking accident cases could take a little longer than the ordinary fender bender car accident. Our attorneys will investigate the "black box" recorder that is traditionally on board semi-trucks. This device records important data that will help us determine what went wrong. This tool can be extremely helpful in awarding you the compensation you deserve for your suffering.
Read This Interesting Article Vehicle accidents at work 
Contact Midtown Tulsa Personal Injury Attorneys Law Office For a Free Consultation:
If you or a loved one suffered injuries in a trucking accident, you financially compensable. Trucking accidents can be complex and often involve multiple parties, and this can make it difficult for you to receive the compensation you deserve. Our Tulsa Truck Accident Attorneys have the experience and skill to stand up to both trucking companies and insurance companies. We work diligently proving that you deserve compensation for the injuries you've suffered, both physical and emotional. To speak with one of our seasoned trucking accident attorneys, contact Midtown Tulsa Personal Injury Law Office today by calling (918) 379-4096 to schedule a free consultation.