A child who suffers injuries or death while playing in a dangerous area is devastating and requires the help form a Tulsa Oklahoma Premise liability injury attorney .  Unfortunately, sometimes this tragedy occurs.  Kids are naturally curious and sometimes venture into danger without understanding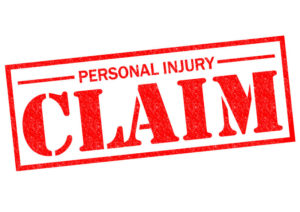 the consequences.  Take for example a swimming pool accident involving a pool without a fence around it.  Pools are often an area for fun and entertainment, so it is not surprising a child would be attracted to the area regardless of the lurking dangers.  In Oklahoma there are many possibilities of "attractive nuisances" that could injure a child.  These could include abandon oil pumps, vehicles or appliances; drainage ditches; unfenced pools; farm equipment and more.  If you or a loved one suffered injuries due to an accident on another's property a Tulsa Oklahoma premise liability attorney may be able to help you.
Attractive Nuisance Doctrine:
Oklahoma courts recognize the Attractive Nuisance Doctrine.  This is found under 76 O.S. §80(B) and states that a land owner is subject to liability regarding the death or injury of a child on their property.  To fall under the Doctrine though, the following elements must exist:
–  The owner knew of the dangerous area on the land and that it will likely attract children.
–  The owner did not attempt to remedy the problem area.
–  The child went onto the land in order to be in or near the danger area.
–  An injury or death occurred because of the dangerous area.
In sum, those basic elements must exist for an Attractive Nuisance case to even be a possibility.  Other nuances in Oklahoma law accompany the statute, like how the area must be "highly dangerous" and "unusually" attractive" and man-made in some form.  However, if your case falls into this category, then you are entitled to receive medical expenses and other compensation from the land owner.
Our Tulsa Oklahoma Premise liability Attorneys Can Help:
If you or a loved one has been subject to a tragic event in which a child suffered injuries or loss of life, call our Tulsa Oklahoma Premise liability Lawyers.  Our attorneys understand that life changing events sometimes needs legal services to get you the medical expenses and settlements you deserve.  Our first consultation is free.  Call us today at 918.379.4096 or read our Midtown Tulsa Attorneys Injury Blog for more information.