Car accidents are an everyday occurrence in the United States. Some accidents are minor, like fender benders, while others are more severe. Some of the more severe accidents we deal with involve head-on collisions, roll overs or those involving drunk drivers. Regardless of how minor a car accident seems, there's always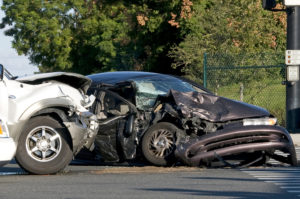 the potential for injury. Our Tulsa car accident lawyers know this. We'll make sure that you receive responsive medical care to help you if you've been injured. Another difficult aspect of a car accident is dealing with the insurance company. With our car accident attorneys in your corner you wont be subject to insurance company adjuster whims.
Our Tulsa Car Accident Lawyers handle all types of car accident cases. Whether the accident is minor, or complex involving multiple cars and serious injury. Our seasoned injury attorneys investigate car accident cases on a regular basis. We have the experience necessary to ensure you're receiving the best representation possible. This experience along with attention to detail acts to enhance your chances of winning.
What to Expect From a Car Accident Lawyer:
If you choose Midtown Tulsa Personal Injury Attorneys we'll  keep you informed throughout the entire process. Car accident cases tend to take less time to resolve than many other types of personal injury cases, but each case is different. Some can take longer while others quickly resolve. In either case attorneys have the experience necessary to either have a trial or settle the case quickly.
Medical Treatment:
As part of dealing with insurance companies you should expect to receive an "Independent Medical Examination," or an "IME." This is a doctor for the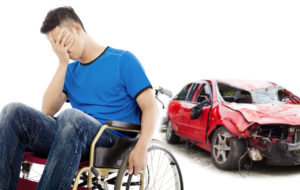 insurance company. This physician works for the insurance company and this may impact your treatment. One of his jobs is to determine if your injury is caused by something other than the car accident. In such cases it's extremely important to have an advocate by your side. This advocate ensures you're not taken advantage of. This is in response to the insurance companies IME and helps protect your rights.
You can trust that the Midtown Tulsa Personal Injury Attorneys will represent your interests. We work hard ensuring you adequate compensation for your suffering. Whether your case is a simple fender bender, or a head-on collision, we will treat your case with the same level of attention. The sooner you contact us to evaluate your claim, the sooner we'll be able to seek compensation on your behalf. Further, if your case is complex, we may seek the advice of an expert to show your injuries were a direct result of other person.
You might be interested in reading this injury article / Injury attorney explains comparative negligence
Contact Our Tulsa Car Accident Lawyers For Your Free Consultation:
If you or a loved one has been injured in a car accident, you need to act fast and speak with a Tulsa car accident attorney. There's are a number of important steps to take following a car accident. You need an attorney by your side to ensure that everything's being done to help you recover for the injuries you've suffered. Midtown Tulsa Personal Injury Attorneys dedicate a large portion of their personal injury practice to car accident cases. These frequent and sometimes devastating situations can result in serious injury or death of innocent people. Our attorneys know what it takes to receive adequate compensation on behalf of injured clients. To receive your free consultation, contact Midtown Tulsa Personal Injury Attorneys law office today by calling (918) 379-4096.