Our Swimming Pool Accident Attorneys in Tulsa can help you when you've had a swimming pool accident. Few things are as refreshing as a dip in a cool swimming pool on a hot Oklahoma summer day.  Thousands of children in Tulsa and Oklahoma City spend the summer months splashing in public pools, private pools, apartment complex pools, and water parks.  While a safe and well maintained swimming pool can offer hours of fun, exercise, and refreshment, pools can quickly become a hazard if not properly maintained.  Sadly, far too many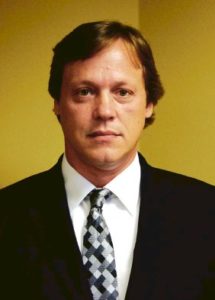 pools in Oklahoma become the sites of drowning and other preventable pool accidents. Each year, over 1,000 children die in swimming related accidents. Further, most of these children are under the age of five.  Another 5,000 are hospitalized following swimming pool accidents.
If you've been injured swimming our Swimming pool accident attorneys in Tulsa can help. Oklahoma swimming pool accidents occur far too often. In reality, many children enjoy the water and remain unaware of the dangers pools pose.  Close supervision of all young children is critical, whether you are in your own pool, a hotel pool, a public pool, or any other sort of swimming pool.  In addition to parental supervision, it is important that pool owners take precautions to protect young swimmers in the community.
Common Causes of Oklahoma Swimming Pool Accidents:
Swimming pool accidents can occur due to a number of circumstances.  Some of the most common include:
Failure to maintain self-latching devices and gates so as to prevent young children from entering the pool area
Failure to maintain pool logs as required by Oklahoma law
Lack of safety equipment such as ring buoys or Sheppard's hooks used to rescue drowning children
Vacuum drains without proper covers
Lack of safety lines separating the deep and shallow areas of the pool
Unclear depth markers preventing swimmers from knowing water depth in a given area
Untrained or inattentive lifeguards
Defective pool equipment, such as filters and pumps, which affect water clarity
Lack of pool ladders that allow for easy exit from pools
Overcrowded pools that prevent a lifeguard from watching over everyone
Non-existent or non-working emergency phone near the pool
Defective or inadequate pool lights
Lack of signage informing swimmers as to the absence of lifeguards
Failure to post no diving warnings
Swimming Pool Safety Facts:
These facts concerning swimming pool safety will provide you with a better understanding of the dangers and the ways in which you can protect your child:
Drowning can occur in only two inches of water
Near drowning can lead to severe brain damage and sometimes cause deaths even days after the accident due to lung complications
About 350 children under the age of five die in swimming pool accidents each year
Drowning is the second leading cause of death in children of this age group
The majority of drowning accidents occur in backyard pools
Holding Property Owners Accountable for Swimming Pool Accidents:
When a child is injured or killed in a swimming pool accident, the property owner will sometimes be deemed responsible under premises liability law.  Property owners have a duty to maintain their property in reasonably safe condition.  This includes the maintenance and design of pools and the fences around them.  When a drowning occurs due to negligent supervision, improper fencing, or defective design or maintenance, the victims of such an accident can recover in a personal injury or wrongful death suit.
Contact Our Swimming Pool Accident Attorneys in Tulsa:
If you or a loved one has been injured in a swimming pool accident in Oklahoma, the Oklahoma Personal Injury Attorneys at Midtown Tulsa Personal Injury Law  Office can help.  Call our Tulsa office (918) 379-4096 to schedule a free consultation to discuss your options for pursuing a full recovery or fill out this form.