Slip and fall injuries are some of the most common personal injuries that people suffer. This injury can occur on both private and public property. Most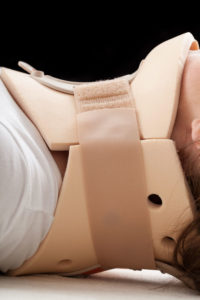 slip and falls occur in a commercial setting like grocery stores or other retail businesses. Slip and fall cases in Oklahoma may result in both minor or very severe injuries, and sometimes even death. The Midtown Tulsa Injury Law Office has dealt with a large number of Oklahoma negligence cases and can quickly evaluate your case to determine if you have a personal injury claim.
Common Slip and Fall Injuries:
If you've fallen before because of liquid, ice, or some other object or barrier, you know just how painful a slip and fall accident is. Our Oklahoma personal injury attorneys can help with the following slip and fall injuries:• Traumatic
Brain Injury (TBI), and other head injuries such as skull fractures or concussions;
Broken bones;
Soft tissue injuries such as torn muscles, tendons or ligaments;
Spinal cord injuries, potentially resulting in paralysis, and other neck and back injuries; and
Internal bleeding and damage to organs
The more serious the fall, the more severe the injuries are likely to be. The more severe your injuries, the more compensation you will be entitled to.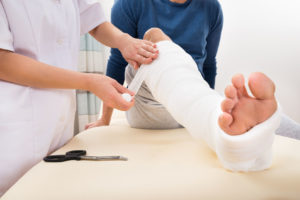 Our Injury Attorneys work diligently helping you receive compensation for your suffering. We spend the time necessary to investigate your medical condition by reviewing your medical records relating to the accident. We also investigate the scene of the accident to determine what conditions existed at the time of the accident. For example, our attorneys may review store cameras if they are available to see how the slip and fall occurred. We may also speak with witnesses to determine if anyone else saw what happened.
Upon review and investigation of your potential personal injury claim, our slip and fall injury Attorneys can pursue a personal injury cause of action on your behalf if the evidence shows that your injuries are the direct result of another's negligence in causing your injury. Many people tend to think that slip or fall cases are easy, but this certainly is not the case. If there were no witnesses to the accident, our attorneys will have to find other ways to gather the required evidence. This can be challenging as other factors must be relied upon to link your injuries to another's negligent conduct.
The Consequences of Slip and Fall Injuries:
The injuries you or a loved one suffers from this type accident can leave you with permanent injuries and a mountain of medical bills. You may also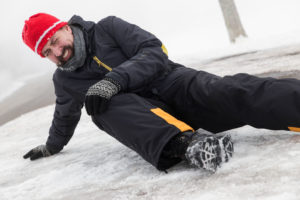 have lost wages and are not able to work again in the same job position. Medical bills often put sick and injured people in debt. Don't let someone get away with causing you harm. Midtown Tulsa Personal Injury Law Office dedicate their practice to helping those in need and helping them overcome the stress and pain of a slip and fall accident.
Contact Our Slip and Fall Injuries Attorney For Help:
If you or a loved one has suffered an injury, no matter how minor or severe we can help. Midtown Tulsa Personal Injury Attorneys Law Office devotes its entire personal injury law practice to fighting for our clients. This includes compensation for your medical bills as well as pain and suffering. If you choose our firm to represent you, you can be sure that all your needs will be met. Our attorneys and staff are here to answer all your questions and be available to you throughout your case. To speak with one of our personal injury attorneys and get a free consultation call (918) 379-4096.