It's every parents' nightmare — the fear of a child's involvement in an accident on the school bus.  Oklahoma School bus injury accidents can be a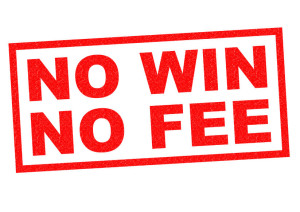 cause of injury and even death. In such situations, the capable legal advice of an experienced personal injury attorney is indispensable.
The National Highway Traffic Safety Administration (NHTSA) reports that from 2003 to 2012, 1,353 people died in school-transportation-related crashes. This is an average of 135 fatalities per year.  71% of these fatalities were occupants of other vehicles, 21% were non-occupants (pedestrians or bicyclists). The remaining 8% though were occupants of the school buses. Of the 21% non-occupant fatalities, 119 were school-age pedestrians. Fortunately, only 1% of student fatalities during school travel hours occurred while the children were travelling by school bus.  
In Oklahoma in 2013, a total of 174 school-transportation-related crashes occurred. Of this 36 were Tulsa school bus injury accidents.  Only 2 of those crashes statewide involved fatalities, and 45 involved injuries of some sort.  Similarly, of the crashes that occurred in Tulsa, 78% involved no injuries.  According to NHTSA statistics, on a national scale, students are 50 times more likely to arrive safely at school if they are taking the bus as opposed to driving by themselves or with friends, and 23 times safer than they are riding with an adult driver.
School buses are designed and have proven to be safer than passenger vehicles. Nevertheless, every year there continues to be cases of school bus injury accidents that warrant legal assistance. 
Some Types of Oklahoma School Bus Injury Accidents:
Accidents involving child pedestrians exiting or boarding the bus. Drivers cannot see anyone standing within a ten foot perimeter of the bus and sometimes fail to notice a child boarding or exiting.  Also, some drivers fail to use proper caution around school buses and strike a child as he or she is crossing the street.
 Single-vehicle bus crashes.  These type of accidents occur when a drive is operating a bus negligently or when a driver purposefully crashes a bus in order to avoid a more serious collision with another vehicle.
 Multi-vehicle school bus accidents.  These involve two or more vehicles and often possess a more complicated factual scenario than the above two categories of accidents.
It is important in all three cases to seek out the best professional legal advice you can from an experienced personal injury attorney.
Depending on the particular facts of the case, injured parties can obtain compensation for medical expenses, any costs for rehabilitative care, any permanent injuries, pain, and suffering.  Finally, the outcome of a particular case depends on careful investigation of the scene of the accident; interviews with available witnesses; and a painstaking review of relevant evidence including the driver's history, the maintenance of the vehicles, and bus logs. As a result, great care must be taken to apprehend the causes of the accident and to identify all potential defendants to a lawsuit.
Contact Midtown Tulsa Injury Attorneys About School Bus Injury Accidents:
If have been the victim of one of school bus injury accidents we can help. Our Tulsa Personal Injury Attorneys will help you get the compensation you deserve.  Call today for a free consultation. Remember we don't get paid unless you get paid.