The Oklahoma personal injury Statute of limitations could impact your settlement. If you live in Oklahoma and you have a personal injury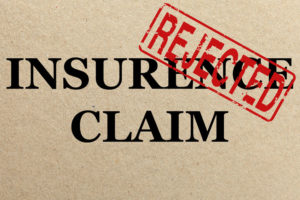 it's critical that you consider the statute of limitations. The statute of limitations sets a time by which you must file any law suit as it relates to your personal injury. If you fail to file the law suit within the time set out in the statute you're forever barred from doing so.
How Longs The Statute:
In Oklahoma the personal injury statue of limitations is two years as it relates to non-governmental agencies.  As to many Governmental organizations
the statute is one year. This period of time begins to run from the date the injury occurred but in some instances it may be different.
If the injury was to a child and the statue won't begin to run until after the child reaches adulthood. I once had a case that involved a horrible dog bite to a teenager. The parents negotiated with the insurance company for several years with no success. When the child reached 18 I took the case and settled it outside of court a year later. In the end we were able to reach a settlement that exceeded what was offered years earlier.
Negotiating Claims and The Statue of Limitation:
It's important to always remember the statute when you're negotiating your injury claim or treating for whatever the injury is.  A typical problem is that while negotiation is going on between you and the party that caused your personal injury the statute runs out. If this happens it's probably over for your claim. This is because the leverage you had by potentially bringing a personal injury law suit is now gone. Generally speaking if there's no threat of a law suit there's probably no settlement for you.
If you file a law suit after the statute has run the law suit isn't going anywhere. More than likely the attorney in the case will file a motion to dismiss and the Judge in the case will grant it. In some instances there may be a saving statue or some other technicality to save you but don't count on it.
Hire a Personal Injury Attorney in Tulsa You Can Trust:
If you've injured your spine, head, arms or legs we can help. When you've been injured you need a personal injury attorney that you can trust. Don't go it alone and risk running out the  personal injury statute of limitations in Oklahoma. We care about your injury and care about your case.