Our Oklahoma Medical Misdiagnosis Injury Attorneys can help you if you've suffered serious injury or a wrongful death as a result of this kind of negligence. A 2017 article in The Washington Post estimates that over 12 million people face a serious medical misdiagnosis each year.  Many experts believe this is a cause of up to 17% of adverse events in hospitals.  Misdiagnoses have been the cause of wrongful amputation, subsequent surgical operations, and in some cases even death.  The grief accompanying unnecessary operations and death of a life cut short should not be just an unfortunate event.  You have legal rights and ramifications.
Medical Misdiagnoses and the Law
Medical misdiagnoses are considered medical malpractice in Oklahoma.  This is actual or alleged negligent acts, errors, or omission in providing or failing to provide health care services.  However, several elements must be present in order to bring a misdiagnosis claim of malpractice.  This must be injuries to the patient that were caused by the medical professional's actions which normally would not be present unless the medical provider's actions were negligent.  Basically, this means your injuries must be a direct result of the doctor's being careless in diagnosing you.
You May be Interested in This Personal Injury Article /wrongful-amputation
Legal Action for Oklahoma Medical Misdiagnosis
Oklahoma law allows restitution to victims of medical misdiagnoses.  There are though, some stipulations on when to file these actions.  Under 76 Okl.St. Ann. § 18 you must file a complaint within two years of the time the injury or death occurs.  You may also file within two years of the time you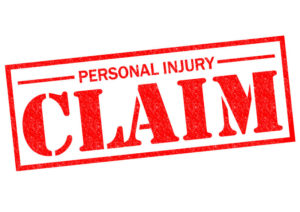 should have reasonably become aware of the injury.  If found liable for misdiagnosis of your or a loved one's condition, the medical provider will likely have to pay "economic expenses."  These are medical bills, loss of profitability due to any inability to work due to the injury, and more.  Further, pain and suffering are available to many clients or living spouses of those suffering severe injury or death.  These can often reach thousands of dollars.
We Want to Help Solve Your Personal Injury Problems
Oklahoma Medical misdiagnoses is a severe issue in the medical field today.  You should not ignore someone taking away the quality of your life simply because he or she did not take the time to properly assert medical care.  If you find yourself suffering from a misdiagnosis situation, call us.  Our injury attorneys have experience and skill to navigate the tort laws regarding malpractice. Call us in Tulsa at 918.379.4096