Oklahoma Dog Bite Liability  law requires the dog owner to pay for injury his dog causes but there are certain limitations. According to a 2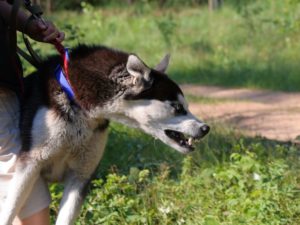 013 American Veterinary Medical Association report, over 43% of Oklahoman's owned a dog.  That is an estimated 1.6M dogs in the state.  It is undeniable that people love their pets.  Churches and parishes have "pet blessing" days, pet expo events exist statewide, and our parks are full of people playing, running, or just enjoying the outdoors with man's best friend.  However, this leads to the potential for dog bites, even if your pet is docile for you.  Generally, law puts strict liability on owners regarding damages for injuries involving Oklahoma dog bite liability.  However, some pet owners fall into an exception.
Exception to  Oklahoma Dog Bite Liability Laws
Strict liability is the general rule for an Oklahoma dog bite.  But 4 Okl.St.Ann. §42.3 provides an exception for certain owners.  It states:  "…this act shall not apply to rural areas of this state or to any cities or towns that do not have city or village United States mail delivery service."  Essentially, any dog owner who lives in the country, or lives in a town so small that there is not a post office, is immune to the strict liability of dog bite laws.
For example, let's say you own a dog on your rural property that is running free.  Now imagine if your dog bites someone and causes injuries.  Do you live in an area that shares a post office with the town over?  Do you live outside city limits, or not in a housing addition?  Then this exception likely applies to you and your dog.
Contact Our Tulsa Oklahoma Dog Bite Liability Attorneys:
If you live in a rural area and are facing legal actions against you due to your dog biting someone, call us.  We understand how pets can sometimes be protective.  We also understand how much pets can mean to you.  Don't let an accident railroad you into unfair legal actions.  Our first consultation is free so call us or read our Tulsa personal injury lawyers blog for more information.