In 2016, Forest Hills nursing home in Broken Arrow Oklahoma terminated an employee for allegations of sexual assault leading to Oklahoma criminal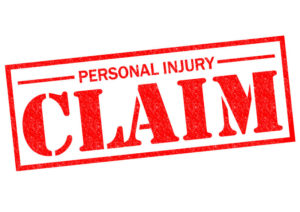 nursing home abuse.  The Broken Arrow nursing home is now facing a lawsuit with damages in excess of $75,000.  Four women have claims Oklahoma criminal nursing home abuse for what they claim involved second-degree rape and rape by instrumentation occurring during their stay at the nursing home.  With many of our parents and grandparents reaching nursing home age, news like this is terrifying.  It is imperative when you suspect abuse from a nursing home or staff member, that you know your loved one's legal rights and what recourse you have available.
What To Do When You Suspect Nursing Home Abuse:
Reports show that over 20,000 suspected cases of nursing home abuse each year in the state of Oklahoma.  A number of steps to follow if you suspect abuse are below:
Speak with the person in charge of the nursing staff about your suspicions.
Ask to see medical records and note in detail all medical treatments. This is where all treatment the facility provides to your loved one will be documented.
If you feel your loved one is the recipient of abuse or improper care, seek legal advice at this point.
Nursing Home Abuse and Oklahoma Law:
Oklahoma's Nursing Home Care Act is in 63 Okl.St.Ann. § 1-1918.  Section 1-1918(B)(12) specifically states:  "…every resident shal be free from mental and physical abuse and neglect…".  This further provides that any staff member who intentionally inflicts emotional or physical distress upon a resident is subject to charges.  These charges generally start as misdemeanors and increase with severity of the allegations.  Oklahoma misdemeanors usually consist of 30 days in prison and/or fines from $100 to $300.
It is important though to note, that if your loved one sustains injuries from the neglect or abuse of nursing home staff, then the penalties become more severe.  If the staff intentionally inflicts harm then you may be able to sue in civil court on behalf of your loved one.  Punitive damages in civil cases may reach several thousand dollars.  This could allow your loved one to pay for more capable and trustworthy nursing services.
Related Nursing Home Neglect articles:
Our Tulsa Oklahoma Criminal Nursing Home Abuse Can Help:
Our Nursing home injury attorneys are aware of the needs many aging and elderly family members have.  We understand the meticulous search you face in choosing a facility for your family member.  So, the ugly truth that some facilities will abuse your relatives is not tolerable.  We will fight to provide you with justice while guiding you through the tedious legal processes.  Call our Oklahoma Criminal Nursing Home Abuse attorneys now for a free consultation or read our Tulsa injury attorneys blog for more information.