Most people are aware that nursing homes do not have the best reputation for providing quality healthcare.  In fact, thorough documentation shows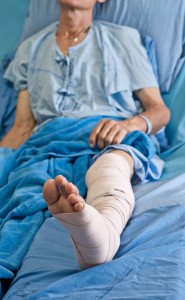 many people suffer.  Nursing homes are meant as a place for healing and recovery. Unfortunately, the is is not always the case. When your loved one is injured by the negligence of nursing home staff  entitles you to possible compensation. The Nursing Home Abuse attorneys at Midtown Tulsa Personal Injury Attorneys hold nursing homes responsible if they cause pain and suffering. In Oklahoma, nursing homes must provide a certain level and quality of care. This level of care is similarly expected of all nursing homes. When nursing home staff commit acts that don't meet this level of care, the nursing home is held responsible.
Common Nursing Home Abuse Injuries:
There are a variety of ways in which nursing home staff and physicians injure and harm patients. Injuries are usually in the form of visible, physical injuries. But injuries can also include emotional harm or distress, and illnesses and other internal injuries. These injuries include some of the following:
• Falls from beds and wheelchairs, resulting in fractured bones;
• Sexual, physical and verbal abuse;
• Neglect by ignoring a patient and not following that patient's care plan;
• Failure to administer a patient's prescribed medication;
• Giving a patient the wrong medication entirely, or the wrong dose of a prescribed medication; and
• Failing to ensure patients have a clean and sterile environment to live in, resulting in the contraction of viral and bacterial infections
Your loved one shouldn't have to suffer a broken a hip after falling out of a wheelchair. Or the pain of laying in bed so long that they get bed sores. Sometimes they even suffer due to receiving the wrong medications. The possibilities for how a loved one can suffer as a result of the care received at a nursing home are endless. Each time a patient suffers an injury, whether physical or emotional, the nursing home must be held responsible. This helps to regulate and limit future bad acts.
Investing Nursing Home Abuse in Oklahoma:
The Midtown Tulsa Personal Injury Attorneys Law Office will investigate facts of your case to determine what went wrong.  Because nursing home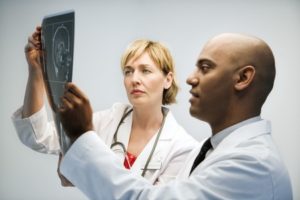 abuse cases can be very complex, the medical records have to reviewed by skilled practitioners. After reviewing records, we then get testimony from nursing home staff members. This kind of information is critical to successful prosecution on the case. Our seasoned attorneys have handled a variety of nursing home cases. We know what to expect from the other side and we will do everything in our power to help you receive the compensation you deserve.
Read this for more information about /medical malpractice and wrongful-amputation
Contact Midtown Tulsa Injury Attorneys For Your Free Consultation:
If you or a loved one has been the victim of nursing home negligence or abuse we can help. You should seek the help of a Tulsa nursing home abuse attorney to get you the compensation you deserve. The Midtown Tulsa Personal Injury Attorneys Law Office will fight to hold the nursing home responsible for suffering they caused. Nursing homes should be a place for people to receive the medical care they need. Instead, nursing homes have earned a bad reputation for nursing home abuse and neglect. Our Injury Attorneys have experience representing nursing home victims. Allow one of our seasoned attorneys to advocate on your behalf. To schedule a free consultation contact our office today by calling (918) 379-4096