Motorcycle accidents result in some of the most severe injuries of any type of road accident. Without the
protection of a large vehicle, motorcyclists incur risk for possible serious injury or death in an accident. When this kind of accident occurs, you need a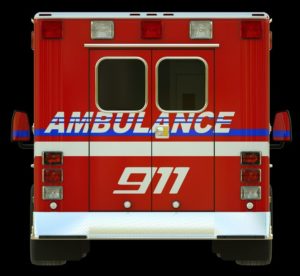 Tulsa motorcycle accident attorney by your side.  With so much at stake, you need an attorney to dedicate the required time investigating your accident. This leads to early settlement.  If not, then a lawsuit is necessary. Midtown Tulsa Personal Injury Attorneys have the skill and experience needed to represent you in your motorcycle accident.
Motorcycle Accident Injuries:
The types of injuries that often result from a motorcycle accident include, but are not limited to, the following:
• Traumatic Brain Injuries (TBI);
• Paralysis;
• Loss of limb;
• Damage to internal organs;
• Internal bleeding;
• Spinal cord injuries; and
• Broken bones
These injuries leave individuals not only in physical pain, but also emotional pain. Further, they leave you out of work with a mountain of medical bills. When someone else is responsible for your suffering they should pay. This means your medical bills, lost wages, and pain and suffering. As a result, the party causing the motorcycle accident should pay these expenses.
The Injury Attorneys at Midtown Tulsa Personal Injury Law Office have handled motorcycle accident cases involving the injuries listed above. Consequently, our injury attorneys know what to expect from motorcycle accident cases. However, we understand that each case differs, and deserves our undivided attention. We will work diligently to help you receive compensation that will cover your financial losses as well as your pain and suffering.
What You Can Do To Help Your Claim:
After you have been involved in a motorcycle accident and sought the assistance of the Injury Attorneys Midtown Tulsa Personal Injury Attorneys Law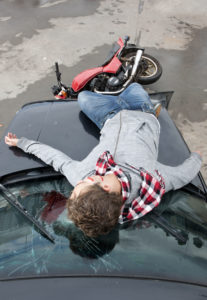 Office, there are certain steps you should take to help your potential personal injury claim. These steps include the following:
• Make sure you are receiving the medical care you need to improve your condition;
• Keep us up to date on your condition; and
• Keep discussions about your lawsuit to a minimum, and do your best to only communicate information about your lawsuit to family members and us, as your attorneys
The reason for taking the measures listed above is to ensure you are not doing anything to hurt your claim. For example, if you go skiing after suffering a back injury because of a motorcycle accident, and this information is somehow communicated to the other person or persons involved in the accident, this could hurt your case. If we file a personal injury lawsuit, you must legitimately attempt to improve your condition, and not take steps worsening the injuries.
At Midtown Tulsa Injury Attorneys, our legal team maintains close and continuous contact with our clients. We let our clients know how their cases are progressing and also ensure we have all updated information on our clients' health condition. The more complete the information is for your motorcycle accident case, the better our attorneys will be able to serve you.
Related Injury Accident Articles / Bicycle accident injury law
Contact Midtown Tulsa Injury Attorneys For a Free Consultation:
A motorcycle accident can leave you or a loved one feeling helpless. In order to ensure you are taking every step possible to receive compensation for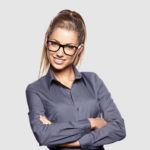 your suffering, you need a Tulsa motorcycle accident attorney advocating for your rights. Our Injury Attorneys in Tulsa will take on the responsibility of investigating your accident and uncovering facts that benefit you. Our attorneys have the experience to quickly determine if you are likely to succeed from filing a personal injury lawsuit. We will provide you with an extensive case evaluation to discuss your motorcycle accident and what steps you need to take to be on the road to recovery. Contact Midtown Tulsa Personal Injury Attorneys Law Office today at (918) 379-4096 to schedule your free consultation.