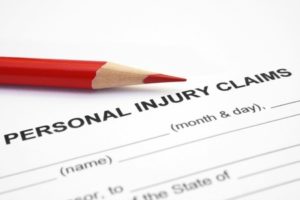 Elbow Injuries Resulting in Workers Compensation occur when an employer is injured at work at the injury occurs in the scop-e of their employment. In Oklahoma elbow injuries often cost around $7,000 for total treatment and recovery.  Further, the SHARP Program reports that companies and employees could lose up to 6 months of workdays on average for employees' elbow injuries.  A half of a year's paycheck is a significant loss for any employee in Oklahoma.  This article explains more about workplace elbow injuries, their cause and also their remedies.
Elbow Injuries—How They Happen
Everyone knows that elbow injuries can occur in sports and other physical activities.  But, the workplace is an area of life that is rife with possible elbow injuries too.  The repetitive nature of movement can cause constant extension and flexion in the lower arm muscles.  These muscles connect into the elbow joint through medial and lateral tendons.
Constant movement creates possibilities of Work-related Musculoskeletal Disorders, such as epicondylitis. This is more common "tennis" or "golf" elbow.  Inflammation occur making movement painful and often difficult.  If severe enough, the injury may need medical evaluation and treatment.
Worker's Compensation for Elbow Injuries
Oklahoma provides extensive statutory laws regarding worker's compensation injuries.  As a result, it is important that you follow certain steps to ensure you have a chance at receiving your claim.  First, you need to report the work-related injury to your supervisor.  Make sure to also report the injury to your workplace and a union if you are a member of one.  Next, make a written report and document copies in your personal files.  Request medical treatment for your injuries, then contact a lawyer to file the proper Worker's Compensation forms on your behalf.
Get The Legal Advantage You Need 
Our attorneys have thousands of cases under their belt regarding Elbow Injuries Resulting in Workers Compensation. Our injury attorneys understand how to get you the medical treatment you need and to make sure you get disability payments that are due to you.  If you've been injured at work don't go it alone. The insurance company works for the employer and we work for you. Call us for a free consultation and remember we don't get paid unless you get paid 918.379.4096