Our Dog bite attorneys want to help you. Many Oklahoman's own dogs and cherish them as family members. After all, dogs are commonly known as man's best friend. Together with owning a dog comes the responsibility to ensure your dog doesn't harm another person or animal. When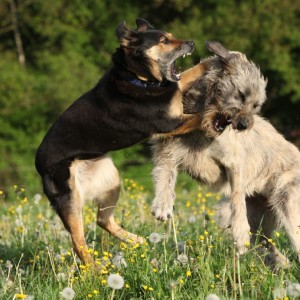 dog bites and animal attacks occur, man's best friend becomes man's worst nightmare. The Midtown Tulsa Injury Attorneys Law Office know the possible devastation of a dog bite for you or loved one. Unlike other injuries, dog bites have the potential to leave more than physical scarring. Dog bites can leave the victim in a state of emotional distress. This stress is possibly to the point of never wanting to be around a dog again.
Oklahoma Dog Bite Law:
In Oklahoma, if a dog bites you, the owner of the dog is strictly liable. This means that the dog owner is automatically at fault for any injuries caused by a dog bite or attack. Two issues involving dog bites though is determining the true owner and the true extent of injury. With the help of our dog bite Attorneys, you can seek recovery in the form of compensation. Falling victim to a gruesome and painful attack is undeserved. Our attorneys are passionate about ensuring dog owners take every step possible to prevent a dog bite or attack. Some dog bite incidents resolve without the assistance of an attorney.  Fortunately, for those unresolved incidents, we can help.
Home Owners Insurance Will Cover Dog Bites:
A way in which responsible dog owners can compensate injured victims is to file a claim with their homeowners' insurance carrier. Most homeowners'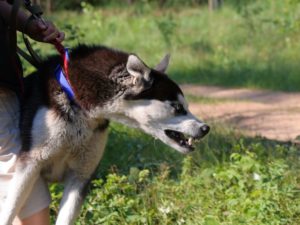 insurance policies have a provision for dog bites, however, some do not. Further, many insurance policies do not cover dog bites.  This is especially true when involving a dog listed as "dangerous." The dog breeds most commonly considered potentially dangerous are Rottweilers, German Shepherds, Dobermans, and Pitt Bull Terriers. In such cases, it is imperative that you have a personal injury attorney standing by to make sure the responsible dog owner adequately compensates you.
What You Should Do If You Have Suffered a Dog Bite:
If you or a loved one is the victim of a dog bite or other animal attack, you need to take certain steps to ensure preservation of all evidence and documentation of the injury. First of all, you should always seek medical attention to assess the scope and severity of your injuries. You must further ensure that you obtain and keep a copy of all of your medical records and bills associated with the dog bite incident. Second, you should file a police report to document that the incident did in fact take place. Finally, you should seek to find out who the dog's owner is, and where the owner lives.
At this point in time, it is best to speak with the a dog bite attorneys. With so much at stake, you deserve to recover everything you have lost. With our attorneys by your side, you can have assurance we are doing everything we can to provide you with the best representation possible.
Read This Article About Dog bite liability
Contact Our Tulsa Dog Bite Attorneys For Help:
If you or a loved one has suffered injuries as the result of an animal attack we can help. You may be entitled to medical treatment, and pain and suffering. The Midtown Tulsa dog bite Attorneys take pride in having a close relationship with their clients. Hence, this means we keep you informed of whats going on in your case.
If you suffer a dog bite, you should be compensated for the costs of your medical treatment, lost wages together with pain and suffering. Allow the Midtown Tulsa Injury Attorneys to advocate for your right to recover compensation. Contact us today at (918) 379-4096 to schedule a free consultation.